Welcome, Dale!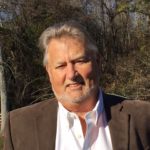 We are so pleased to welcome Dale Carrigan as the new Music Director and Organist.
Dale has spent a lifetime directing in a variety of churches, including 16 years as Musical Director/Organist at St. Andrews United Methodist Church in Annapolis.  He has engaged in all kinds of music, and his repertoire is large and varied!
In addition to traditional church music, he spent a career searching for and learning "diverse sounds and songs from the diaspora of our combined human experience." He believes that his easy-going manner has allowed him to successfully teach students (children and adults) piano, percussion and music theory.
Dale has his own music studio that consists of modern computer recording equipment in which he produces his personal compositions and arrangements. He has written two cantatas, one an Easter Cantata ,"It was Not Nail," and for Christmas, "Tear Open the Heavens."  He also writes and records original progressive jazz compositions.  He was previously a member of a ten-piece contemporary band called "Time Machine" as well as a drummer with a jazz fusion band, "The East Coast Offering."
In his spare time Dale enjoys tennis, golf, nature photography and organic gardening. Dale and his wife, Jane, live in West River, Maryland.